Welcome to Sydney, spectacularly spaced around its glorious harbour and beaches, Sydney has visual 'WOW' factor like few other cities in the world. As soon as you make the move to start exploring the surface of this wonderful metropolis and it will only get better!
Sydney, NSW
Sydney is the capital city in the state of New South Wales, Australia. Located on the country's south-eastern coast, it is the largest city in Australia and with a stunning harbour and an international business district, Sydney is also one of the most important port cities in the South Pacific region.
With your first sight of Sydney, regardless if viewed from an airplane or boat, it is always magnificent! The city is overwhelmed by the Harbour Bridge, one of the longest steel-arch bridges in the world, and the equally as famous Opera House, with its arched white shell-shaped roofs that resemble the sails of the yachts that fill its harbour.
Food
$70-$150 per week
Sydney is a multicultural city with migrants from all over the world. As a result, the food available in Sydney reflects this too. You can find virtually any country's cuisine you desire here.
Accommodation
$150-$350 per week
Depending on where you rent, weekly rent prices can be as low as $150 Australian dollars per week, shared accommodation is the cheapest option.
Transport
$25-$70 per week
Transport costs depend on how far you live from your University campus or office and how often you use public transport. Check the Transport NSW Opal Card website for more details.
Cost of Living
The cost of living in Sydney ranks towards the higher-end in the list of Australian cities. It consistently ranks in the top 10 of the most expensive cities in the world. Thankfully for the residents of Sydney, this is balanced out by the high average salary amounts earned in NSW.
Working in Australia
All workers in Australia have the same rights and protections at work, regardless of citizenship or visa status. Your employer must comply with Australian workplace and immigration laws, including their obligation to: pay you the right pay rate for all time worked. provide a safe workplace.
Bank Account in Australia
Foreigners migrating, studying or working in Australia can open a bank account. Those on a tourist or visitor visa can open an Australian bank account by visiting a local branch and providing your passport.
Shopping
Shopping in Sydney and surrounding suburbs can vary like in most major cities depending on where you shop and how often you shop for clothing, accessories, and IT items.
How to Keep Expenses Down
Everyone has their own personal budget, and the level of expenditure depends greatly on one's accommodation location, quality and lifestyle. Click below for some basic, yet handy tips for students, families and young professionals.
Sydney Highlights
The city of Sydney has an endless array of free highlights for both young and old to enjoy! Check out the list below, or for more information please visit Sydney's official tourism, destinations and events website HERE.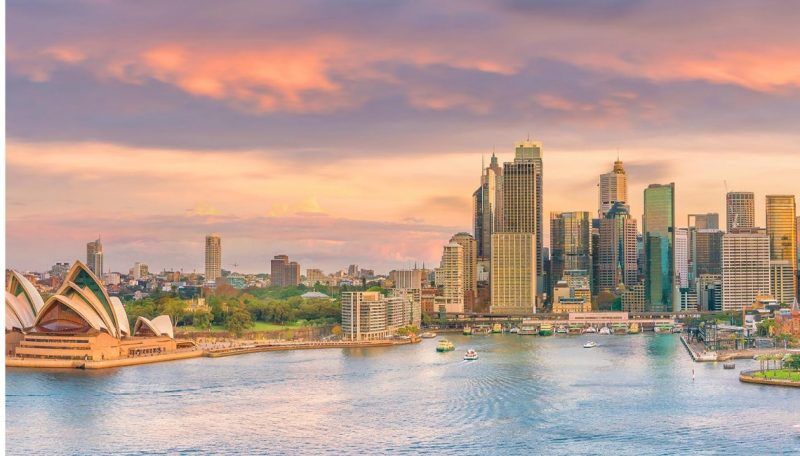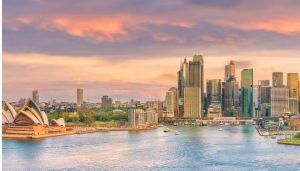 More information to get you started in Sydney
HEALTH
Overseas student health cover is mandatory for your student visa when coming to Australia. Not only is it great for peace of mind, it covers doctors' appointments, hospital costs, emergency ambulance and portions of your prescription medicine.
Use the Overseas Health Cover (OSHC) tool to check the price and book your overseas health cover today.
UTILITIES (cost of)
Utilities may or may not be included in your housing option. Electricity, water, gas, and internet are generally split between tenants, but if you are planning on renting by yourself, this will be more costly. An average the costs of an average home in Sydney are:
Electricity: $170 per month
Water: $100 per month
Gas: $155 per month
Internet: $50 per month
ENTERTAINMENT (cost of)
Entertainment is another expense you will want to factor in while you are in Australia. Ranging from going to the gym, watching a movie, taking a trip to the beach or enjoying a comedy show. Below are a few different options you could add to your budget.
Movies (student night): $7 to $9
Fitness: $15 to $30
Shows (comedy, plays etc): $50
Are you planning to move to or study in Sydney? Great choice. Let's get started – click HERE to get in contact with us today!