Whether you're heading west for the sunny days, shopping in the alleyways & hidden boutiques, sampling the diverse range of bars and culinary gems or playing tourist in your own city – it's all here in Perth!
Perth, WA
Perth is the capital city of Western Australia and lies along the Swan River, approximately 9km from the beach-lined west coast of the state. The city is situated along the inner harbour of the Swan and is the fourth largest city in Australia, containing about 75% of the state's population.
The city is a sprawling suburban metropolis that extends over 100km from north to south along the sun-drenched coast. People from all corners of Australia, not to mention the world, make up Perth's international community.
Food
$70-$150 per week
Food. This is where budgeting gets tricky. With the rise of UberEats and MenuLog in Australia, it is getting harder to save our money and cook or prepare meals at home. However, buying groceries and meal prepping is the most cost-efficient method.
Accommodation
$120-$250 per week
Depending on where you rent, weekly rent prices can be as low as $130 Australian dollars per week, shared accommodation is the cheapest option.
Transport
$25-$50 per week
When it comes to getting around, public transport is a good start and, in some areas, students travel cheaply or for free! All Central Area Transit (referred to in Perth as 'CAT') buses within the Perth, Fremantle and Joondalup zones are free for everyone – click here for the map.
Cost of Living
Australia's West Coast is a unique location, with the Indian Ocean on one side and the Australian Outback on the other. Perth's population is about 1.9 million people, an ideal size for new migrating families, international students and skilled professionals!
Working in Australia
All workers in Australia have the same rights and protections at work, regardless of citizenship or visa status. Your employer must comply with Australian workplace and immigration laws, including their obligation to: pay you the right pay rate for all time worked. provide a safe workplace.
Bank Account in Australia
Foreigners migrating, studying or working in Australia can open a bank account. Those on a tourist or visitor visa can open an Australian bank account by visiting a local branch and providing your passport.
Shopping
Shopping in Perth's business district is centrally located around the Hay Street & Murray Street malls, however there are numerous large shopping centres located throughout the suburbs.
How to Keep Expenses Down
Everyone has their own personal budget, and the level of expenditure depends greatly on one's accommodation location, quality and lifestyle. Click below for some basic, yet handy tips for students, families and young professionals.
Perth Highlights
The city of Perth has an endless array of free highlights for both young and old to enjoy! Check out the list below, or for more information please visit Perth's official Visit Perth website HERE which has information on must-see points of interest, eating and shopping locations.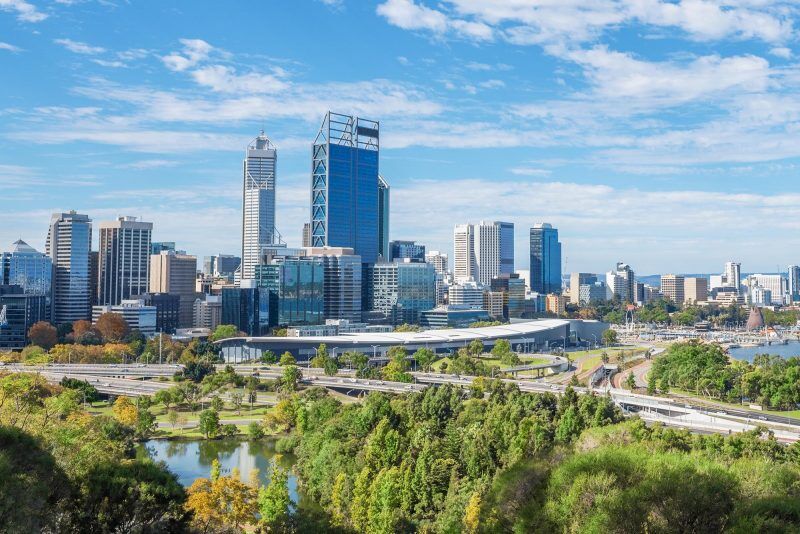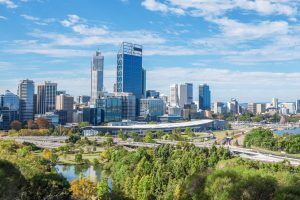 More information to get you started in Perth
HEALTH
Overseas student health cover is mandatory for your student visa when coming to Australia. Not only is it great for peace of mind, it covers doctors' appointments, hospital costs, emergency ambulance and portions of your prescription medicine.
Use the Overseas Health Cover (OSHC) tool to check the price and book your overseas health cover today.
ACCOMODATION
Rental Contracts
All residential tenancies in WA are covered by standard terms which cannot be altered. It is the landlords obligation to put the agreement in writing.
The standard form Rental Agreement Form (Form 1AA) can be downloaded and used for free from the Western Australian Government Department of Consumer Protection.
In WA, this standard form Residential Tenancy Agreement should be used for agreements between:
Landlord and a tenant
Landlord and co-tenants
Head-tenant and sub-tenants
Click HERE for the standard Rental Agreement Form to be used in Western Australia.
Click HERE for the standard Rental Agreement Form to be used in Western Australia.
UTILITIES (cost of)
You can't forget to factor in utilities. Utilities may or may not be included in your housing option. Electricity, water, gas and internet are generally split between tenants, but if you are planning on renting by yourself, this will be more costly. An average home in Perth costs:
Electricity: $500 per quarter
Water: $300 per quarter
Gas: $169 per quarter
Internet: $120 per quarter
ENTERTAINMENT (cost of)
Entertainment is another expense you will want to factor in while you are in Australia. Ranging from going to the gym, watching a movie, taking a trip to any of the world-famous beaches or enjoying a comedy show. Below are a few different options you could add to your budget.
Movies (student night): $7 to $10
Fitness sessions: $15 to $30
Shows (comedy, plays etc): $30 to $50
Are you planning to move to or study in Perth? Great choice. Let's get started – click HERE to get in contact with us today!