For study & migration experiences as unique as YOU.
For study & migration experiences as unique as YOU.
We are a team of immigration and international education experts, passionate about helping YOU achieve your dreams abroad!
Visa & Immigration Services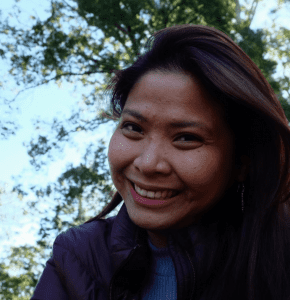 MSA IMMIGRATION has been very helpful to me. My agent, Christmarie Tentia had been guiding me along the process especially since I've been extremely busy with work handovers, and she's been very patient in answering all my questions. Despite the short timeline that we have, they worked efficiently and effectively to ensure that all my documents are complete. They made me feel confident and secure that all documents will go through with the way they work with me and the depth of their knowledge in this kind of visa processing. I am glad and thankful for MSA Immigration, especially for my agent who helped me through this stressful process and assisted me in receiving my student visa in a very quick turnaround. I highly recommend MSA Immigration.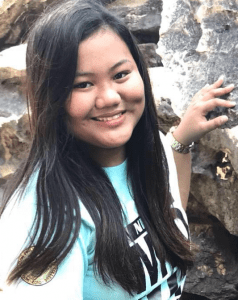 I was super amazed on how quickly MSA Immigration processed my visa application. I am very grateful for their hands-on approach in the processing of my visa and they were really helpful, approachable, and transparent throughout. I am very thankful to Ms. Reyna and Ms. Marie and the whole team of MSA Immigration and I highly recommend them!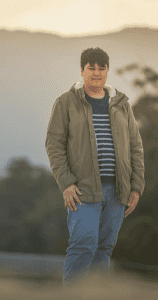 Working with MSA Immigration Australia (particularly Christmarie) has been such a delightful experience. The quality of service they provided exceeded my needs and expectations. They are authentic with what they do, honest with what they say, and organised with how they work. They are meticulous, structured, well-informed, and really down-to-earth. You wouldn't feel intimidated to be working with them. I am so grateful for the work they have done for me.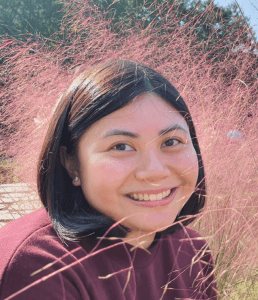 Thank you very much for all your help last year.

You were instrumental in advancing my Australian PR application & taking it to a progress more than I ever did on my own!

May you continue to remain inspired in helping other people fulfil their aspiration of building a life in Aus.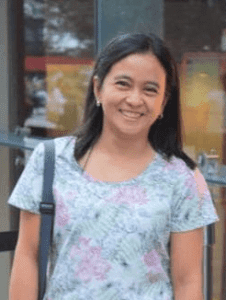 We love that MSA has efficient, helpful, patient and knowledgeable consultants.

The visa of my mother was granted so fast, thank you Christmarie and MSA Immigration Australia. Highly recommended. 5 Stars!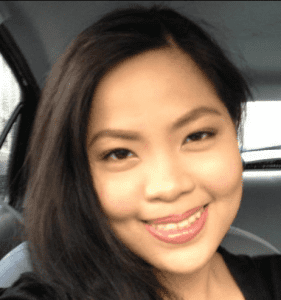 My husband and I could not have been any more blessed than to have had MSA Immigration Australia help us out on our journey when we decided to migrate to Australia. Having Christmarie from MSA at the very beginning allowed us to go through the whole visa process with ease. Her enthusiasm and attention to details were second to none.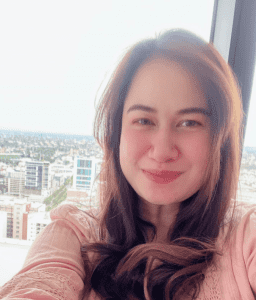 I love this team especially Marie and they have been of great support and help with every step of the visa process, they will go the extra mile and have a personal connection to you. They are always there to talk your way in every step and make it simple and easy to complete the necessary actions needed for your visa application. I thought that attaining a permanent visa was hard to get but with the help of Marie our process was a smooth ride.
It has been my life-long dream to visit Australia. As an older woman, it is very hard for me to keep up with technology like filling up online applications as well as reading through all requirements and documents needed for the visa application. It was then I decided to seek a professional agency to process my tourist visa instead. MSA Immigration Australia made the process seamless and my visa easy to obtain. Thank you so much! (Translated from Tagalog)
Are you planning to visit Australia for a holiday or for permanent migration plans? You will need a few things including an Australian student, visitor, tourist or work visa to start with. Click here!
MSA Immigration Australia:
Planning a trip anywhere around the world is exciting. However, heading down to Australia has a unique thrill about it. The thought of its bountiful attractions and rich modern culture can get anyone to the edge of their seat in anticipation! At MSA Immigration Australia, we're proud of our country and would love for you to visit.
Before you book that flight or start searching for the best accommodation, you will need to start looking into getting an Australian visa. An Australian student, visitor, tourist or work visa application process is your first step to enjoying all we have to offer.
The Australian Visa Process: Your Nationality
Depending on your nationality, an ETA or eVisitor is just about all you need (leaving aside your luggage and sunglasses).
What is an 'Australia ETA'?
In order to get a Visitor's Visa to Australia, you need an 'Australia ETA', also known as the Australia e-Visa, is a travel authorization that permits certain travellers to enter Australia for business and tourist purposes. It is valid for one year after being issued and allows multiple entries with a maximum stay of 90 days Per Entry.
With an Australia ETA, you can visit the country as many times as you want with the limit of a 1 year period from it being issued. With every entry, you can stay for up to 90 days.
The visa process for international students and skilled-work migrants can be more complicated and this is where MSA Immigration Australia can assist you. Click the links for more information on Student Visas or Partner & Family Visas or Skilled Work Visas.
What Documents Do I Need To Apply?
Depending on the Australian visa-type you are interested in pursuing: International Student Visa, Tourist Visa, Family Visa, Visitor Visa or Skilled-Work Visa (just to name a few options), the documentation to apply for an Australian visa will require varied information and effort. The most important documents you need to present are:
A valid passport – make sure you always have your passport for applying as well as for your departure;
Means of payment – in order to pay for your visa or ETA, make sure have the funds to do so;
Email address – this is an electronic document so your email address will be the means of communication that is used to send the eLink for confirmation.
Specific enrolment documentation and approvals for student visas as well as for skilled-migration.
Get the most out of your Australian experience with us. Speak to MSA Immigration for experienced & professional migration advice about Australian visas for international students, visitors, tourists, business and skilled-work migration. You can book an online consultation HERE!
Our Affiliations & Accreditations
MSA Immigration Australia takes great pride in establishing long-lasting relationships and gaining accreditations with quality service providers.