If you are a fan of sunshine, lazy afternoons, easy access to tropical rainforests and incredible international restaurant choices then you'll love the capital city of Queensland!
Brisbane, QLD
Brisbane is the capital of Queensland, Australia, and is the country's third largest city with over 2.5 million residents in the metropolitan area. The city's central business district, Queen Street and the popular Southbank area just some of Brisbane's highlights, along with its contemporary art museums, river activities, many outdoor parks and markets.
A culturally diverse city with nearly 33% of its metropolitan population being born overseas, Brisbane ranks highly in the global ratings of liveable cities around the world. The city is well known for its distinct Queenslander architecture which exists throughout the city's residential & suburban areas. Among many things, Brisbane is noted for its laid-back social scene, outdoor dining, and chic rooftop bars.
Food
$50-$150 per week
If you want to take full advantage of Brisbane's dining scene then you will want to make sure you set aside some money for eating out. There are plenty of great cafes, restaurants and bars in Brisbane, as well as a significant number of cheap eateries and food markets.
Accommodation
$100-$350 per week
Like any of the major capital cities of Australia, it is going to be more expensive to live directly in the centre of Brisbane city compared to living further out in the suburbs.
Cost of Living
If you are looking for a dynamic city to live in, close to some amazing places and full of lively entertainment, Brisbane is an exceptional choice.
Working in Australia
All workers in Australia have the same rights and protections at work, regardless of citizenship or visa status. Your employer must comply with Australian workplace and immigration laws, including their obligation to: pay you the right pay rate for all time worked. provide a safe workplace.
Bank Account in Australia
Foreigners migrating, studying or working in Australia can open a bank account. Those on a tourist or visitor visa can open an Australian bank account by visiting a local branch and providing your passport.
Shopping
While the city offers some of the best retail therapy money can buy, Brisbane's inner suburbs are bustling with quaint little laneways, trendy retail strips and unique shopping destinations that can only found in Queensland.
How to Keep Expenses Down
Everyone has their own personal budget, and the level of expenditure depends greatly on one's accommodation location, quality and lifestyle. Click below for some basic, yet handy tips for students, families and young professionals.
Brisbane Highlights
The 'River City' of Brisbane has an endless array of free activities for every age to enjoy! Check out the list below, or for more information please visit the official Visit Brisbane website HERE which has information on must-see points of interest, eating and shopping locations.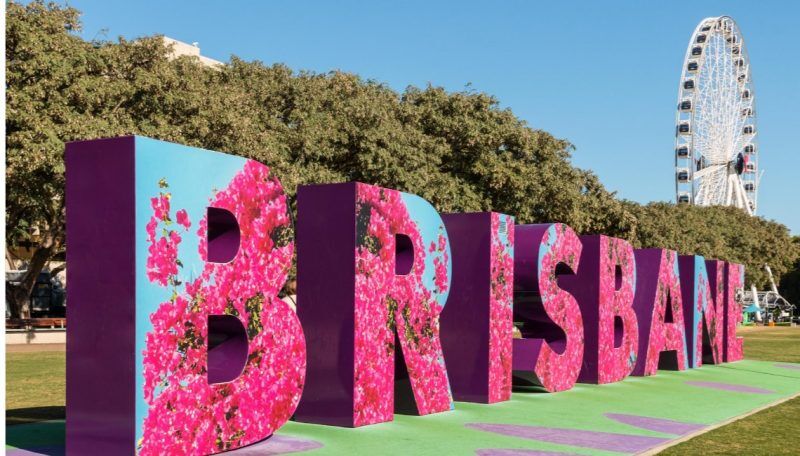 More information to get you started in Brisbane
HEALTH
Overseas student health cover is mandatory for your student visa when coming to Australia. Not only is it great for peace of mind, it covers doctors' appointments, hospital costs, emergency ambulance and portions of your prescription medicine.
Use the Overseas Health Cover (OSHC) tool to check the price and book your overseas health cover today.
ACCOMODATION
Rental Contracts
All residential tenancies in Queensland are covered by standard terms which cannot be altered. It is the landlords obligation to put the agreement in writing.
The standard General Tenancy Agreement can be downloaded and used for free from the Queensland Government Residential Authority.
In Queensland, this standard form Residential Tenancy Agreement should be used for agreements between:
Landlord and a tenant
Landlord and co-tenants
Head-tenant and sub-tenants
Click HERE for the General Tenancy 'Form 18a' to be used in Queensland.
Accommodation Options
Depending on your financial situation and whether you are a student or skilled migrant, there is never a shortage of accommodation options in Brisbane! Students can choose to reside within university accommodation, homestay or private rentals.
The most trusted and most popular search engines for rental (and sale) or properties in Australia are realestate.com.au and www.domain.com.au.
UTILITIES (cost of)
Utilities may or may not be included in your housing option. Electricity, water, gas and internet are generally split between tenants and are paid quarterly (every 3 months), but if you are planning on renting by yourself, this will be more costly. An average home in Brisbane city costs:
Electricity: $450 per quarter
Water: $280 per quarter
Gas: $150 per quarter
Internet: $120 per quarter
Depending if this is split between five people or just yourself, the average cost of your monthly or quarterly utility bill can range quite a lot!
ENTERTAINMENT (cost of)
Entertainment is another expense you will want to factor in while you are in Australia. Ranging from going to the gym, watching a movie, taking a trip to the beach or enjoying a comedy show. Below are a few different options you could add to your budget.
Movies (student night): $7 to $9
Fitness: $15 to $30
Shows (comedy, plays etc): $50
Are you planning to move to or study in Brisbane? Great choice. Let's get started – click HERE to get in contact with us today!